Sympa is an outside music festival in Tome started in 2008. This year, we will have a limited number of entrance up to 300, with broadcasting Live Streaming. It is our 7th year to hold this event at this Noh stage, "Mori-butai". The stage has some Japanese vases down the floor that is used efficiently to improve the sound echo of the stage. Also, our professional sound team gives you the most satisfying sound experience at our open-air live stage. Sympa is for any generations that anyone from kids to elder people are enjoying this event every year using their full senses. Please join this amazing event!
Open 10:00 / Start 11:00 / End 17:55
Traditional performing Arts center​
Broadcasting Live streaming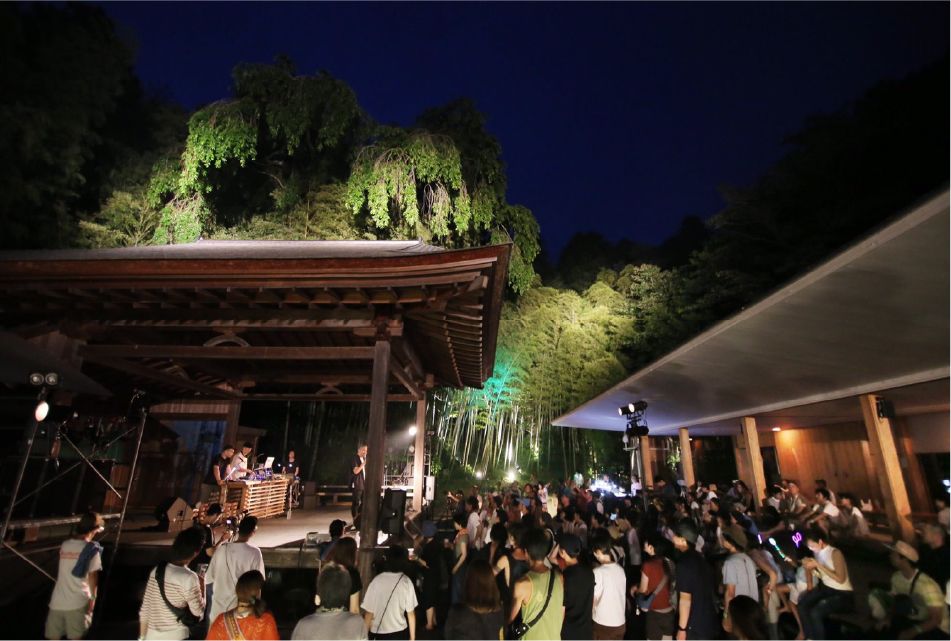 for under high school students.
Broadcasting Live streaming
For our visitors In case of another emergency statement declared before the date
Our responsibility for coronavirus prevention